Protestival 2016
Protestival 2016 : Nuclear, Democracy and Beyond
Über

Protest

ival
Fr. 11.03.2016 - Di. 26.04.2016
Zwischen dem 5. Jahrestag von Fukushima (11.03.2016) und dem 30. Jahrestag von Tschernobyl (26.04.2016) organisieren wir unter dem Titel "Protestival" eine Reihe von Veranstaltungen zum Themenkomplex "Atomenergie und Demokratie".
Die beiden Super-GAUs sind noch lange keine Vergangenheit! Sie können sich jederzeit und überall wiederholen.
Wir nehmen die beiden Jahrestage zum Anlass, um uns erneut an die Gefahren der Atomenergie, an das Ausmaß und die andauernden Folgen von beiden Super-GAUs sowie die weltweit um die Kerntechnologie praktizierte Diskriminierung und Verletzung der Menschenrechte zu erinnern.
Performance&Diskussion
Fukushima the Aftermath
Fr. 11.03.2016 ab 15.00 Uhr (Eintritt frei) / Podiumsdiskussion ab 19Uhr

Werkstatt der Kulturen, Wissmannstraße 32, 12049 Berlin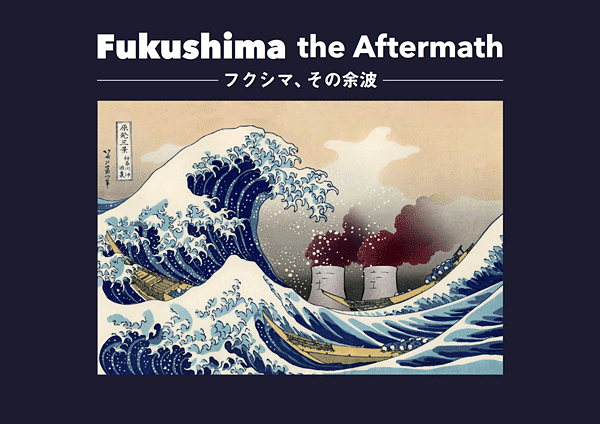 Fünf Jahre nach Fukushima: In Japan, das am meisten über die Gefahren der Kernkraft Bescheid wissen sollte, setzt die Regierung trotz massiven Widerstands der Bevölkerung weiter auf die Atomenergie. In "Fukushima the Aftermath" präsentieren Musiker, Tänzer und andere Künstler ihre Auseinandersetzung mit den Lehren aus dieser Katastrophe und den Aufgaben für die Zukunft. Dazu gibt es auch eine Diskussionsrunde (ab 19.30Uhr): Wo stehen wir jetzt und wo soll es hingehen?(Veranstalter: Werkstatt der Kulturen/A. Ando)
Basar
Frühlingsbasar von Hoffnung-Kibô-Berlin-Japan e.V
am So. 13.03.2016

Einlass 13.00 Uhr Eröffnungszeremonie 13.15 Uhr Baser 14.00 Uhr bis 18.00Uhr

Philipp-Melanchton-Kirche, Herta-Straße 12, 12051 Berlin
Jährlich veranstaltet der Verein Hoffnung-Kibô-Berlin-Japan einen Basar zugunsten von Fukushima-Betroffenen, in dem vielseitig angeboten wird: Musik- und Kulturprogramm sowie Workshops, Kunsthandwerk, Kunst, und natürlich viel Kulinarisches.
Kazaguruma Demo
FUKUSHIMA MAHNT

- Atomausstieg Weltweit!
Demonstration zum 5. Jahrestag von Fukushima und zum 30. Jahrestag von Tschernobyl
Treffpunkt: am Potsdamer Platz

Sa. 19.03.2016 um 13.00 Uhr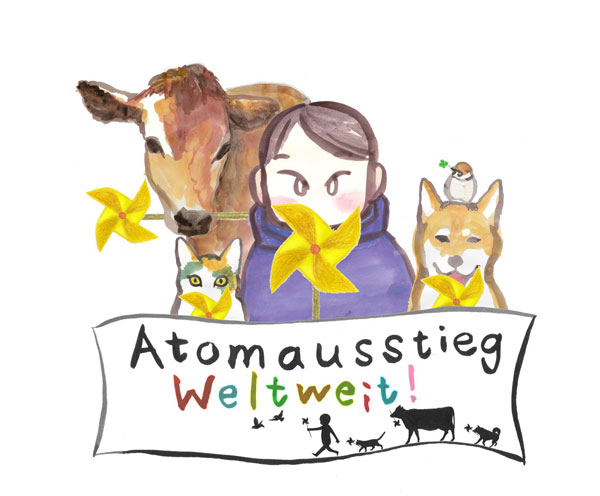 Unsere jährliche "Kazaguruma-Demo zum Jahrestag von Fukushima". Wir gehen wieder auf die Straße mit vielen Kazaguruma (Windrädern) als Symbol für unsere gemeinsame Hoffnung auf eine atomfreie Zukunft. Sie werden vor und während der Demo kostenlos verteilt.
Workshop : Kazaguruma-Bastelworkshop
Sa. 05.03.2016 ab 13.00 Uhr

WerkStadt, Emser Str 124, 12051 Berlin
Damit wir wieder mit vielen Windrädern auf die Straße gehen können, wollen wir sie an diesem Tag zusammenbasteln in einer entspannten, freundlichen Atmosphäre, auch mit schönem Kuchen.
Anmeldung: info _at_ sayonara-nukes-berlin.org
Filmvorführung
"Tell the Prime Minister: Anti-Atom-Bewegung in Japan"
Dokumentarfilm 2015
von Eiji Oguma(Japan) mit deutschem Untertitel(Eintritt frei, Spende erwünscht)

Fr. 18.03.2016 um 19.00 Uhr Einlass 18.30Uhr

(in Anwesenheit des Regisseurs)

AUSLAND, Lychener Str. 60, 10437 Berlin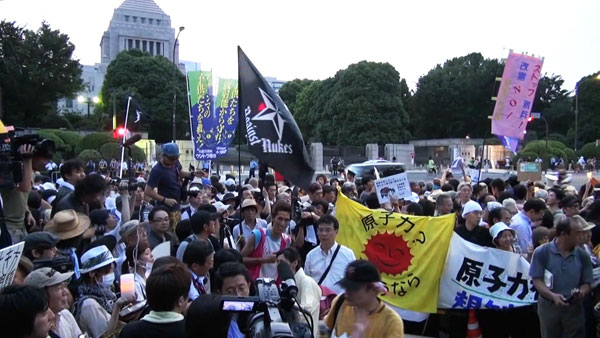 Sommer 2012: 200.000 Menschen hatten sich vor dem offiziellen Wohnsitz des remierministers in Tokio versammelt, um gegen die Atompolitik nach dem 11.3. zu protestieren. Was so viele Menschen mit unterschiedlichen Positionen vereinte, waren die Begriffe: "Atomausstieg" und "Krise der Demokratie". Dem Soziologen Eiji Oguma ist es gelungen, diese spannungsgeladene Zeit von Japan zu dokumentieren und gleichzeitig alle Zuschauer zum Nachdenken zu bewegen, wie die Bürgerbeteiligung realisiert werden sollte.
"Als die Sonne vom Himmel fiel" Dokumentarfilm 2015
von Aya Domenig (Schweiz) Deutsch/Japanisch mit deutschem Untertitel

Do 07.04.2016 um 19.00 Uhr Einlass 18.30Uhr

(in Anwesenheit der Regisseurin)

AUSLAND, Lychener Str. 60, 10437 Berlin (Eintritt frei, Spende erwünscht)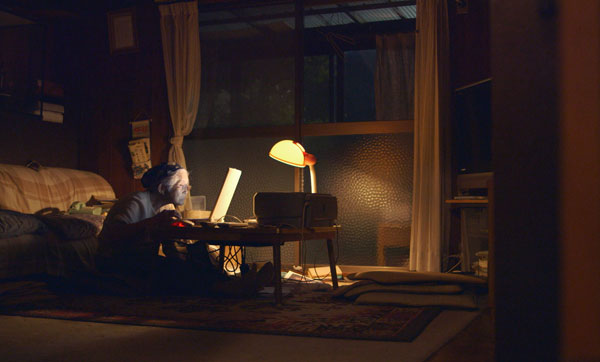 Auf den Spuren ihres verstorbenen Großvaters, der nach dem Abwurf der Atombombe 1945 als junger Arzt in Hiroshima gearbeitet hat, begegnet die Regisseurin einem ehemaligen Arzt und einer Krankenschwester, die Ähnliches erlebt haben wie er. Zeit seines Lebens hatte ihr Großvater nie über seine Erfahrungen gesprochen, doch kommt sie ihm langsam näher durch ihre Großmutter. Als sich am 11.3.2011 in Fukushima wieder eine Atomkatastrophe ereignet, nimmt ihre Suche eine neue Wendung.
"Kalina's Apple - Forest of Chernobyl", Spielfilm 2004
von Akiyoshi Imazeki(Japan), Russisch mit englischem Untertitel

Sa. 23.04.2016 um 15.00Uhr Einlass 14.30Uhr

(in Anwesenheit des Regisseurs)

ARSENAL, Potsdamer Straße 2, 10785 Berlin(Eintritt frei, Spende erwünscht)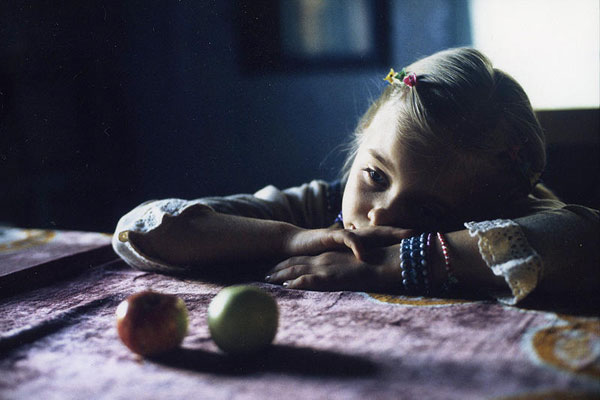 Märchenhafte Wälder, klare Seen, Äpfel hängen üppig an Bäumen...aber sie darf nicht mehr dorthin. Die Mutter erzählt Kalina: "Ein Teufel wohnt in Tschernobyl und verstreut Gift in die Luft", weswegen sie nicht mehr ihre Oma besuchen darf. Die Mutter ist krank und der Vater muss in der weit entfernten Großstadt arbeiten. Kalina fragt sich, warum der liebe Gott den Teufel nicht vertreibt. Bald wird sie selber krank... Der japanische Regisseur Imazeki drehte den Film in Belarus lange vor Fukushima, um uns allen zu zeigen, was Tschernobyl mit uns zu tun hat.
Fotoausstellung
Fotoausstellung Nuclear, Democracy and Beyond
Photographs by Ryûichi Hirokawa & Kenji Higuchi
von Fr. 15.04.2016 bis So. 22.05.2016

Vernissage am 14.04.2016 um 19.30Uhr

Willy-Brandt-Haus, Stresemannstr. 28, 10963 Berlin

Eintritt frei, Ausweis erforderlich

Öffnungszeiten: Dienstag bis Sonntag 12 bis 18 Uhr, letzter Einlass 17 Uhr 30

Montag: geschlossen

Bitte weisen Sie sich durch ein gültiges Lichtbilddokument (Personalausweis, Führerschein oder Reisepass) aus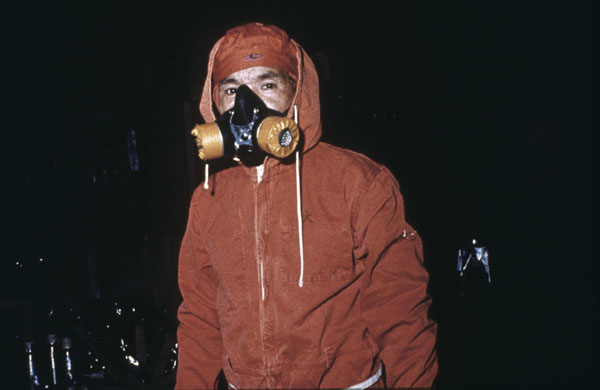 Die Namen der beiden Fotojournalisten sind in der Antiatom-Bewegung in Japan nicht wegzudenken. Hirokawa, Gründer der Stiftung "The Chernobyl Children's Fund", dokumentiert mit seiner Kamera den Unfall und die Folgen in Tschernobyl und in Fukushima. Er engagiert sich seit Jahrzehnten für die Opfer. Higuchi begleitet bereits seit den 1970er Jahren AKW-Leiharbeiter, die unter unmenschlichen Bedingungen arbeiten und großer Gefahr ausgesetzt sind. In der Ausstellung werden ihre beeindruckenden Bilder gezeigt, die die Frage deutlich vor Augen führen: Weshalb musste so etwas sein? (Kooperationspartner: Freundeskreis Willy-Brandt-Haus e.V.)
Benefizkonzert
Concentus Neukölln ,,Die Bewahrung der Schöpfung''
24.04.2016 ab 19.30 Uhr (Eintritt frei, Spende erwünscht)

Lindenkirche Berlin, Homburger Str. 48, 14197 Berlin
Protest

ival

in Leipzig
Außenstelle "Japan-Haus" in Leipzig
Protestival in Leipzig mit Filmvorführungen
01.04.2016 und 02.04.2016

Das Japanische Haus

Eisenbahnstr. 113b, 04315 Leipzig

Filmbeschreibungen bitte siehe oben (Eintritt frei, Spende erwünscht)
Filme
Fr. 01.04.2016, Einlass 15.00Uhr

ab 16.00Uhr "Kalina's Apple : Forest of Chernobyl"
Spielfilm 2011 von Akiyoshi Imazeki (JP), RU mit engl. Untertitel
ab 18.00Uhr "Tell the Prime Minister: Anti-Atom-Bewegung in Japan"
Dokumentarfilm 2015 von Eiji Oguma (JP), OmU
ab 20.30Uhr Diskussion per Skype mit dem Regissuer Eiji Oguma (etwa eine Stunde)

Sa. 02.04., Einlass 16.00Uhr offene Küche für alle Besucher

ab 20.30 "Als die Sonne vom Himmel fiel"
Dokumentarfilm 2015 von Aya Domenig (CH), DE/JP OmU
"Das Japanische Haus" in Leipzig veranstaltet in Kooperation mit Sayonara Nukes Berlin einen Aktionstag "Profestival in Leipzig". Gemeinsam mit in Leipzig lebenden Künstlern und Musikern werden wir uns dem Thema Atomenergie und Demokratie widmen.
Protestival 2016